2012.06.25 Monday
Dress me up!
We learned all about Community Helpers today and made our own costumes for Dress-Up day. Giggles ensued and fun was had by all!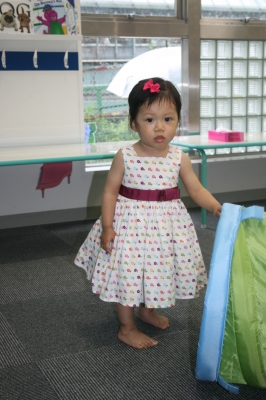 Outfit theme for today: 80s Pop Star!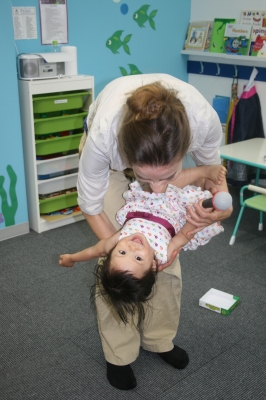 We pop stars like to rock out.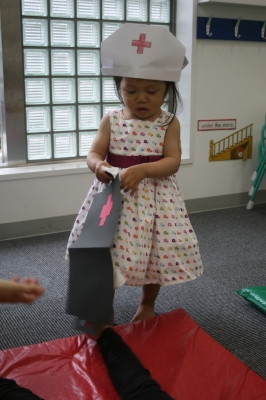 Dr. M in the house. What seems to be the matter?