2015.01.10 Saturday
Pounding Mochi!
A Happy New Year!
Saturday preschool students went to Ebisu Shrine today!
クラスのみんなで、今年もお参りにやってきました!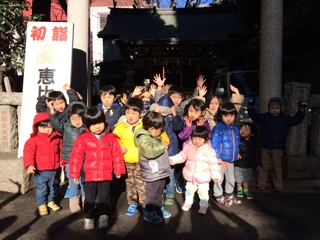 Students listened the instructure from teacher carefully and did very well!

They threw the coin in the box and...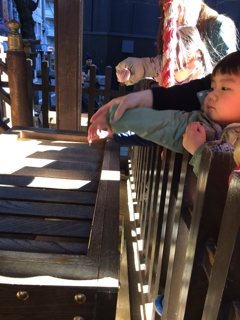 wished for the new year!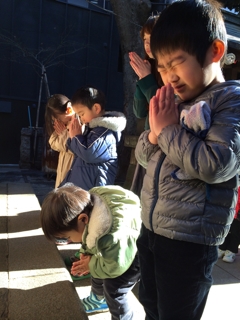 Then, we pounded mochi!
"Ohhh it is so heavy..."
"Okay, I will help you!"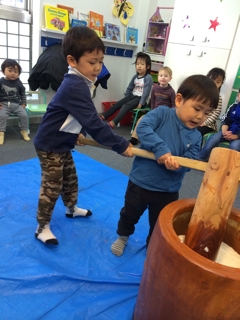 一番小さい子が在籍するTwinkle Starsの子も頑張ってお餅つきをしました!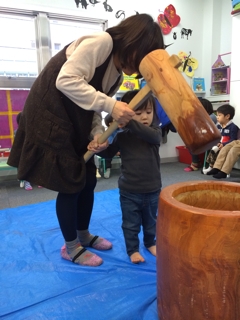 "It is getting sticky!"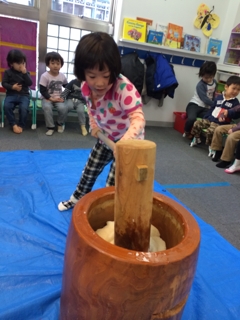 今年もたくさんのイベントを通しながら活きた英語を楽しく学んでいきましょう!