2013.09.19 Thursday
Field Trip ~Odaiba Beach~
September Themeは"Ocean"。
ということで、日帰りできる砂浜「お台場ビーチ」にFieldTripに行きました。
残暑とはいえ、晴れ上がった暑い日、出発駅からすでにウキウキしています。
Let's go!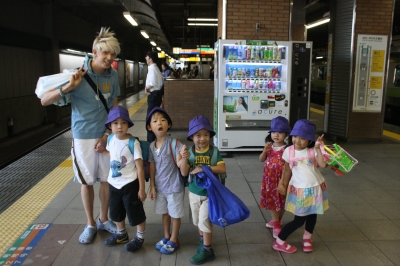 "Two more stops, then we'll get off the train."
"OK!"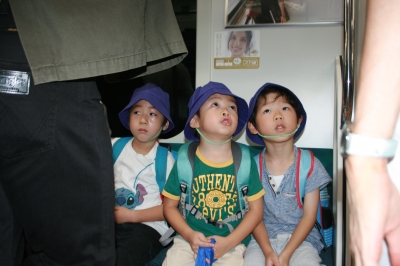 We arrived at Odaiba Beach.
It's really Beach and Ocean!!!!
子供達は夢中です。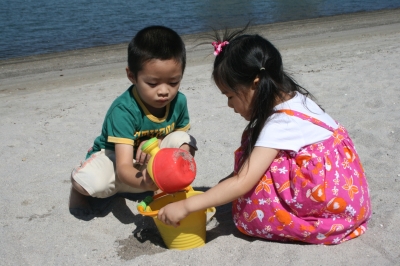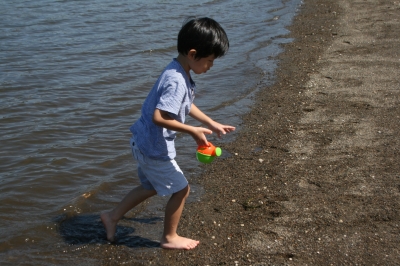 The water is chilly, but No Problem!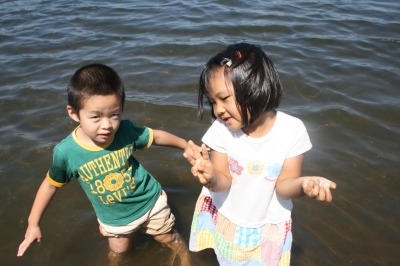 Waiting for my turn.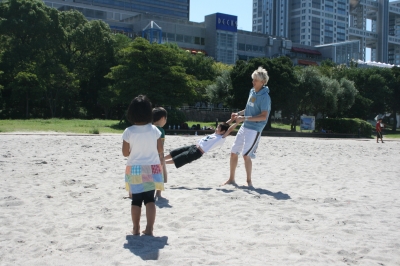 Look at my mountain!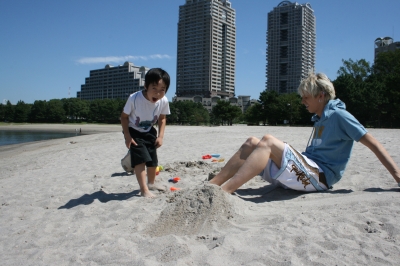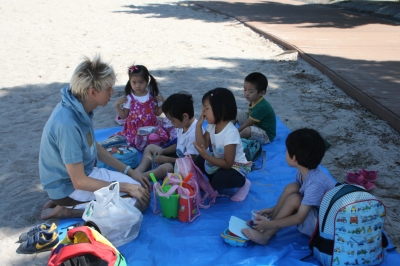 帰りはモノレールの一番前の席から眺めを楽しみました。
The boys and girls enjoyed a fun ride back to school on the Yurikamome monorail. We were fortunate to get a good seat so they could enjoy the view.