2013.05.23 Thursday
Submarines deep down in the sea
May's theme is
"Transportation"

Twinkle Star Class Report:

To go with the theme, we made car tracks by dipping car wheels into paint.
After that, the children could freely move the cars on papers creating car tracks.
Later on, we glued vehicle pictures onto the tracks.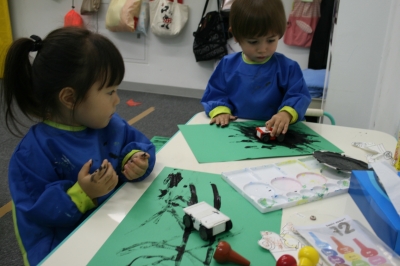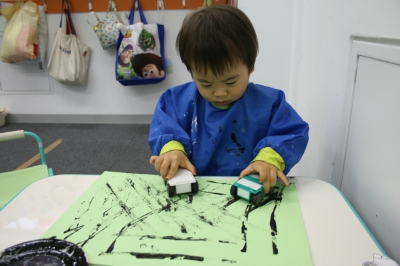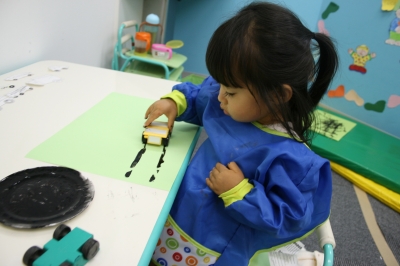 Pluto Class Report:

We classified the vehicles into three categories:
Ones that travel by sea, on land, and in the sky.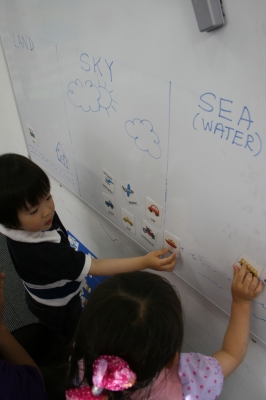 Miss Kate: Do buses go in the sky?
Students: No!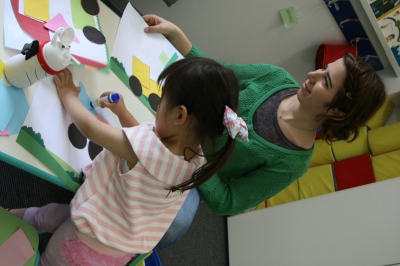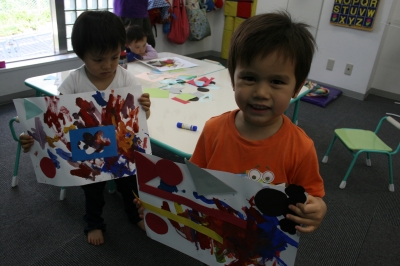 On "Picasso Day" we also learned about Henri Matisse and his use of color and shape. Look at our masterpieces!

Aquarius Class Report:
We learned about vehicles that "Travel by Sea."
We talked about different water vehicles and discussed how they move,
using vocabulary like "sail" and "propeller."
Next, students watched a video of an unconventional aircraft, a hovercraft, and talked about vehicles that can go in the water AND in the air or on land.
Then we learned all about submarines, while jamming to the Beatles' classic song
"Yellow Submarine." We imagined that our classroom was a submarine,
and took a tour of the bottom of the sea. Students drew "submarine windows"
and thought about what they might see outside through a porthole while under the ocean.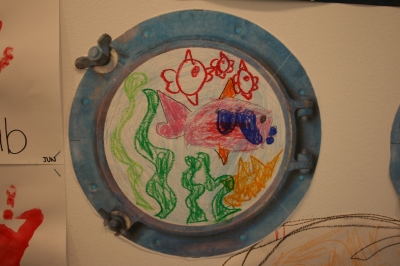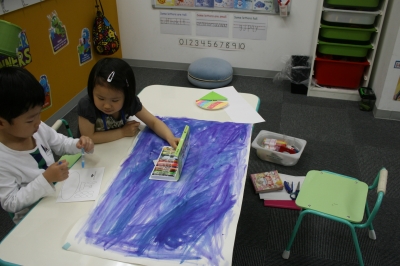 They have just drawn "deep down in the sea"
and...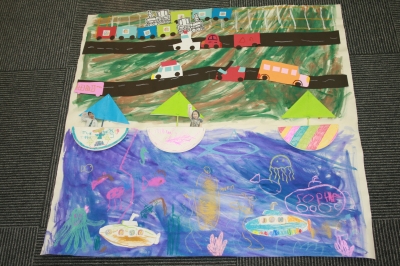 now we can see what's on land as well!
Let's see what comes next!!