2013.04.12 Friday
Birthday Party in the Pluto Class!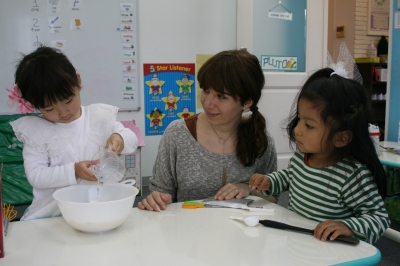 Today the girls in Pluto class made blueberry muffins to celebrate their 3rd birthday! We took turns pouring, mixing, and adding ingredients. These children love to cook!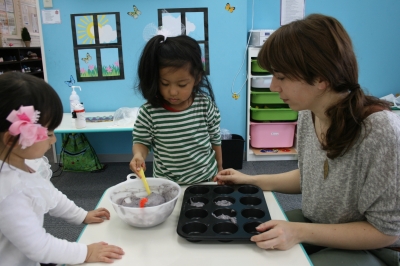 Carefully scooping the batter and pouring into the muffin tin. It takes skill not to spill and patience not to lick the spoon!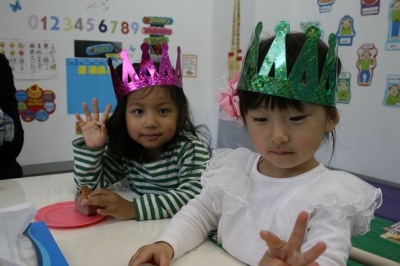 Happy Birthday to our little bakers! The muffins tasted wonderful!