2019.07.25 Thursday
Craft Time
Our theme for this month is "My town"
Today,We are going to make Town!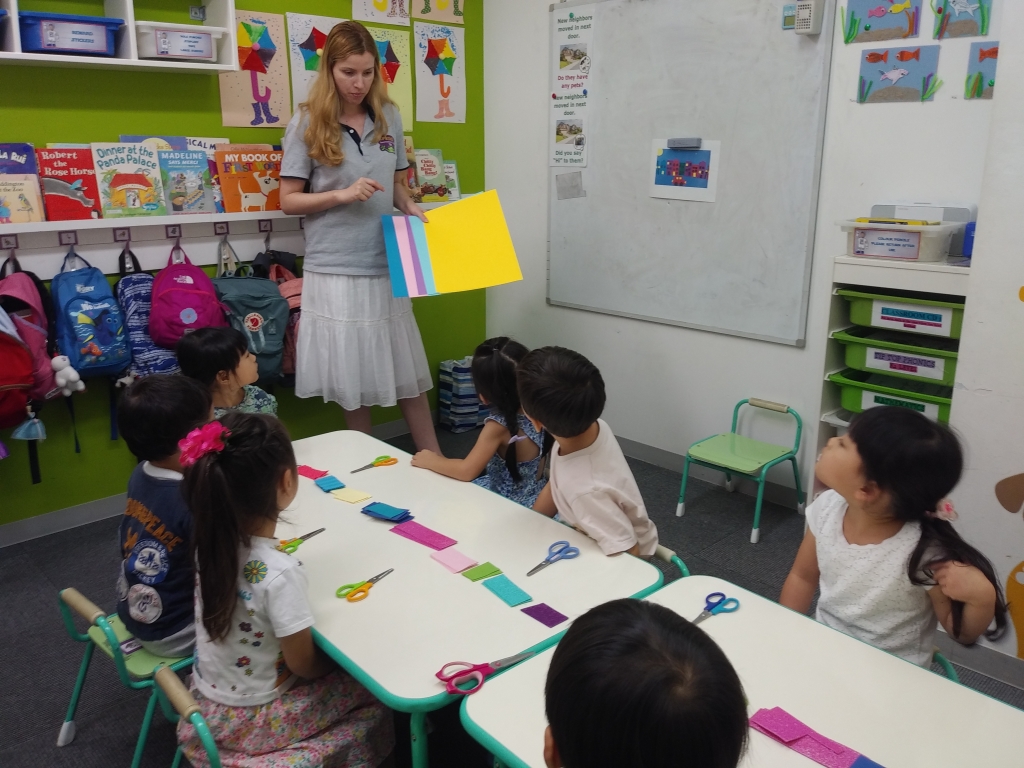 First, we chose color of paper
"I want pink, I want right blue."
みんなと同じ色を選んでいた子どもたちも自分の好きな色を選ぶようになってきました!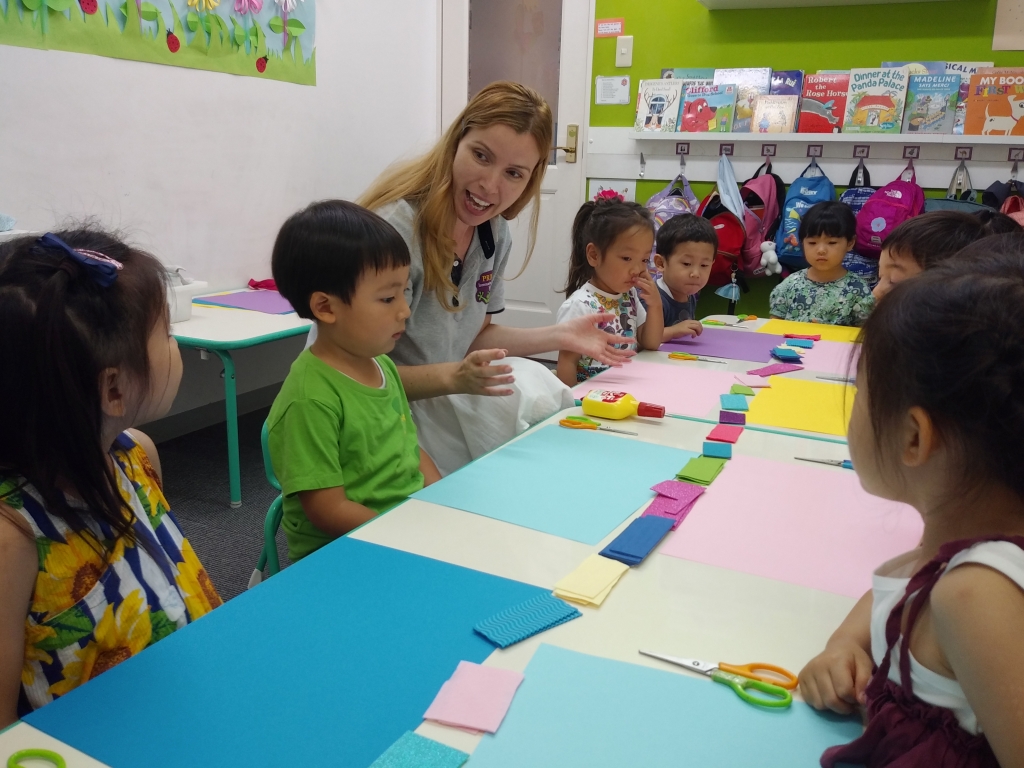 And then we make buildings!
"If you want small building, you cut half"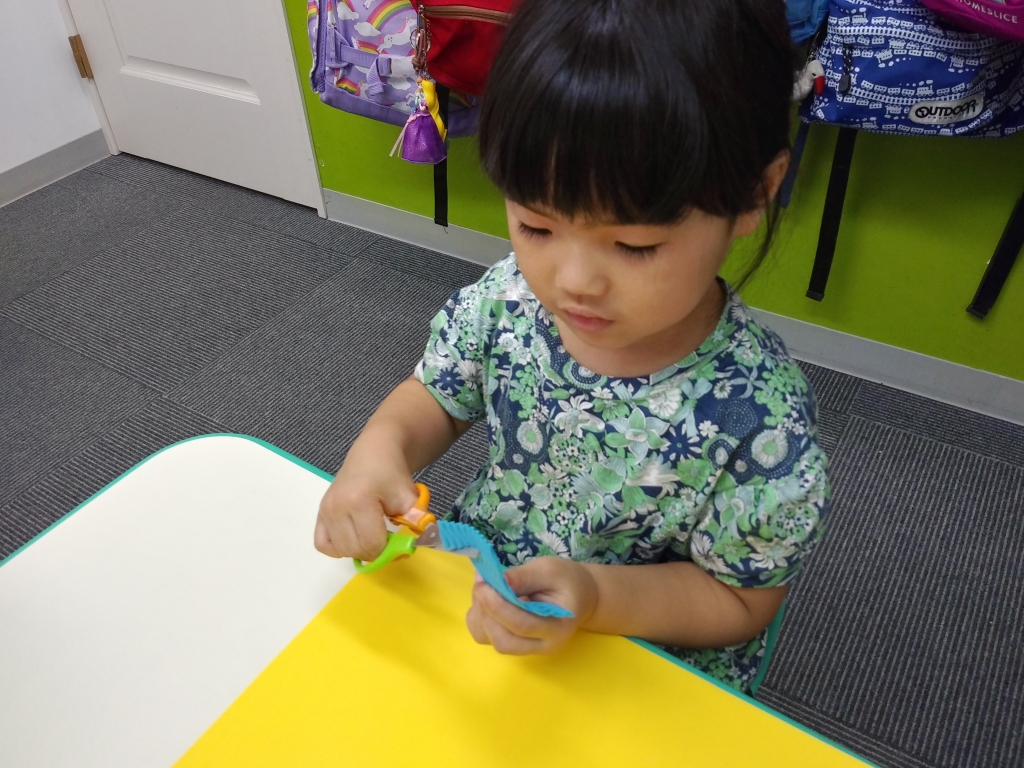 はさみの使い方もとても上手になってきました!
After that, we put on the paper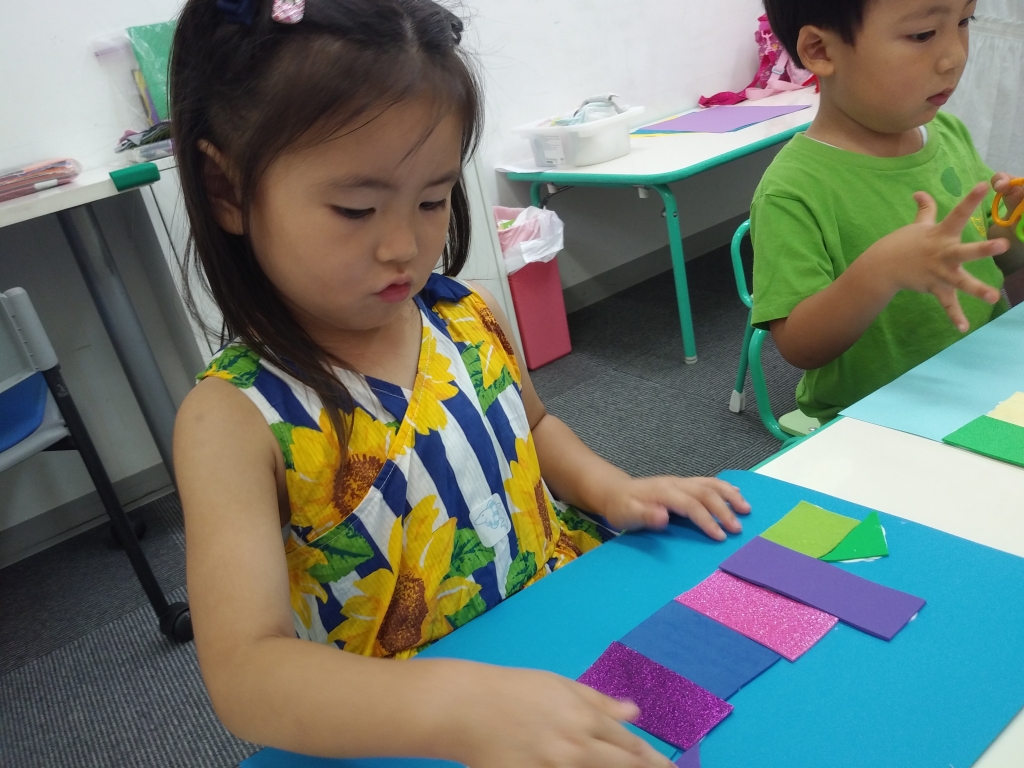 好きな色を選んで建物を置いていきます。
Next, we make triangle! It's going to be...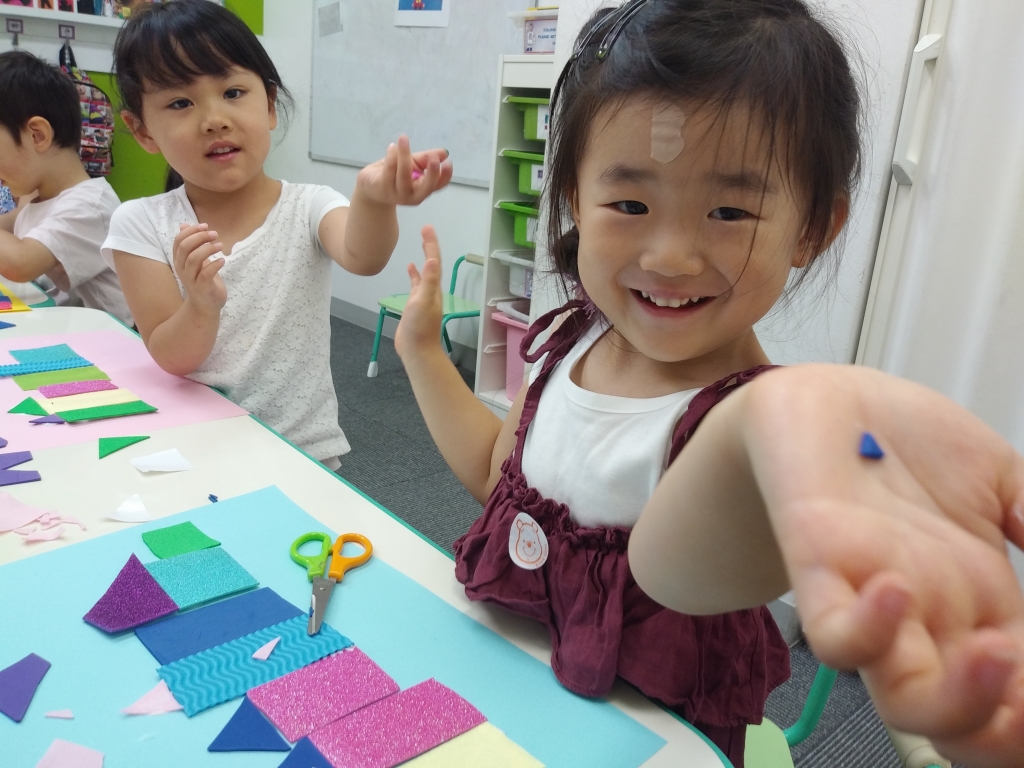 Top of the buildings!
"Let's put many windows too!"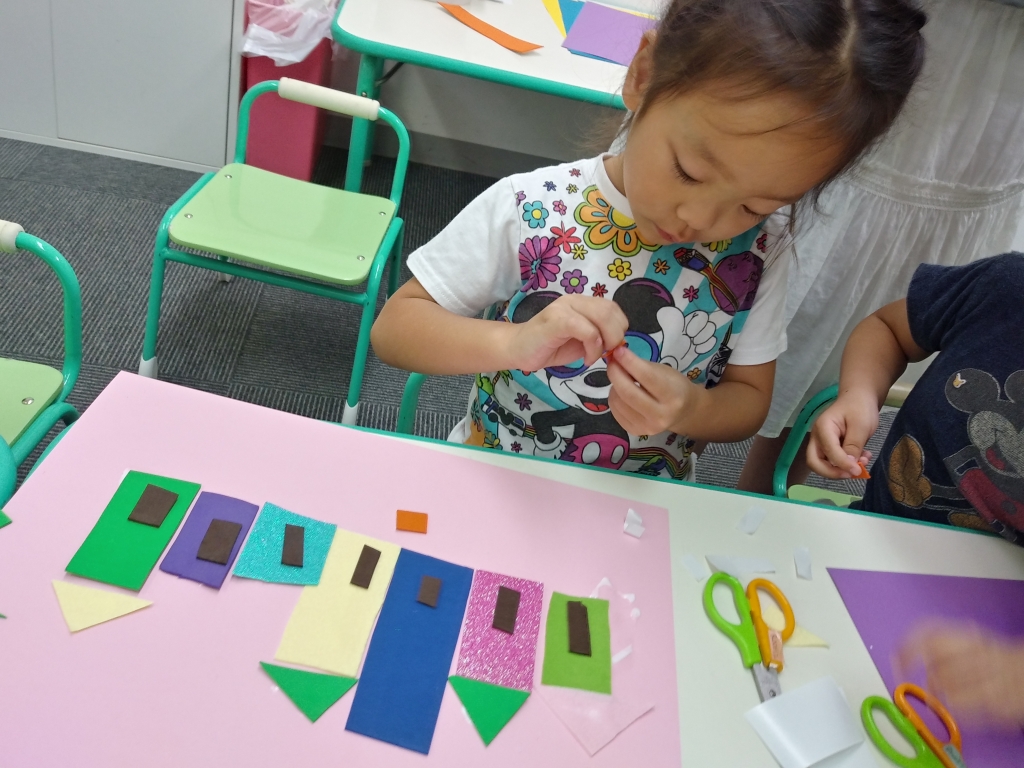 "Help please!"と言っていた子達も"I can do it by myself"と一人でできる!と挑戦しています!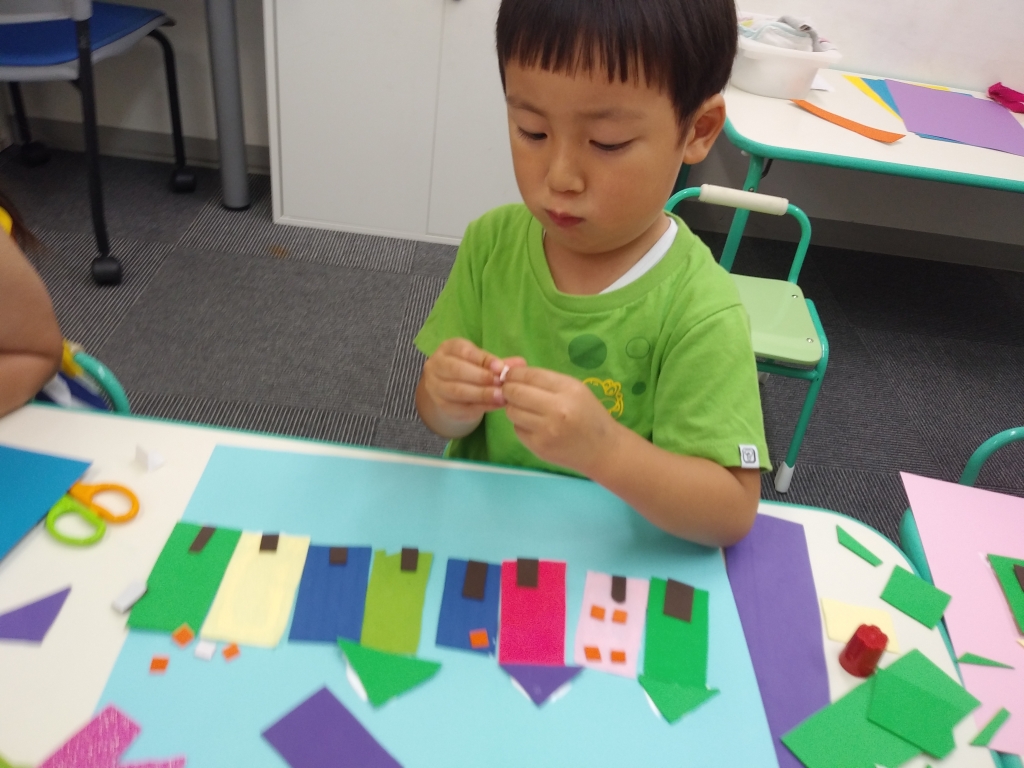 ちょっとずつ街らしくなってきましたね。
It is going to continue next week...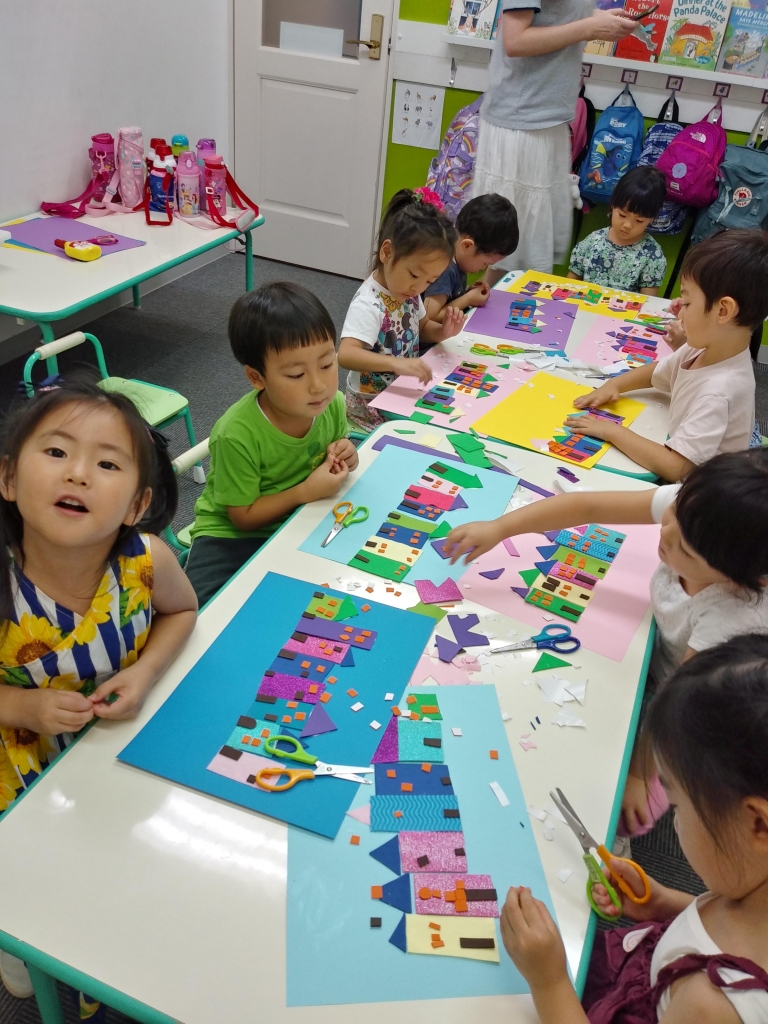 "Today is so fun!"
Prime International School