2012.04.18 Wednesday
Tuesdays with my teachers
We went to the park on Tuesday as it had stopped raining. What a glorious time we had with Ms. Kate and Ms. Monica. Have a look!
First we played with our buckets and spades.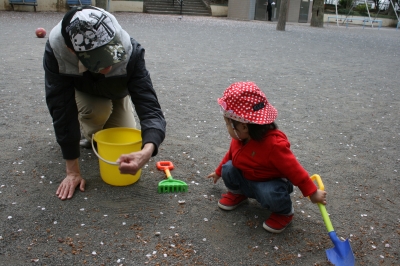 I am just tooooo cute!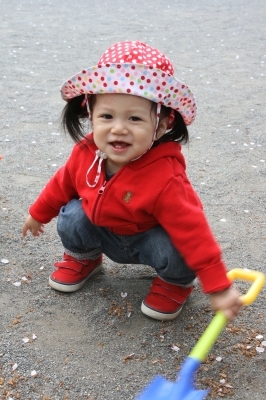 Look, no help!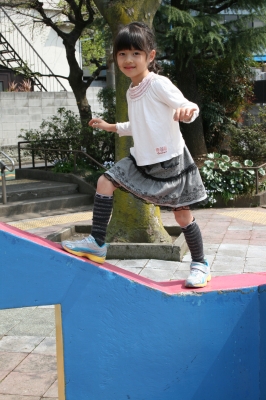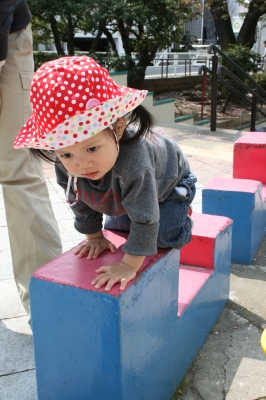 Me too!
Two little girls having some quality bonding time at the park with their teachers. Adorable and precious.