2012.04.18 Wednesday
Saturday Preschool Picasso Day!
Our Saturday Preschool had their own Picasso Day too. Awesome!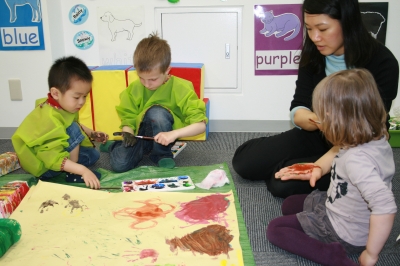 We painted our hands after rolling the string-covered boxes and bottles.
Stamp and smile!
More, more, more!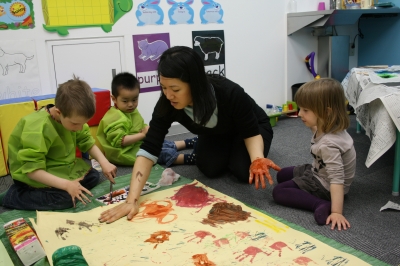 Let's all paint our hands together. Messy but fun!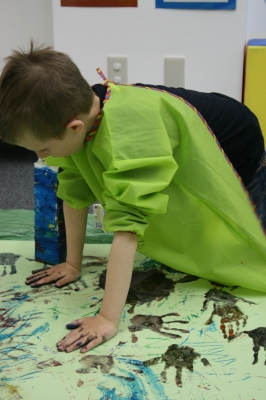 This is how you sign a picture!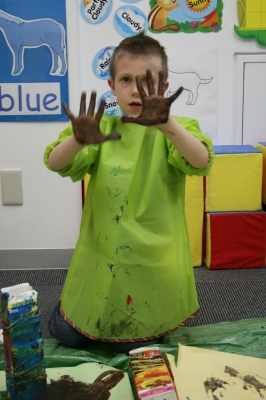 Nice!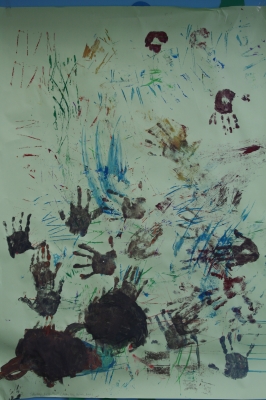 Saturday Preschool Finished Art Work - How cool!