2017.07.05 Wednesday
Science lesson of Aquarius class
水曜日のSubject StudyはScienceです。
Stephen先生が生徒の皆さんに今日の実験について
説明しています。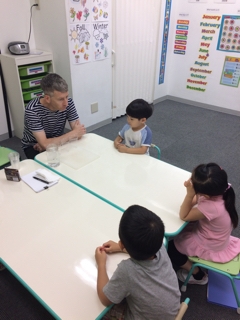 今日のテーマはMixing Colors!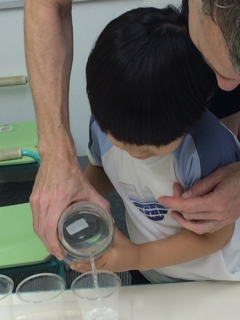 Food coloring を使って色水を作ります。
2色の色を混ぜるとどんな色に変化するかな?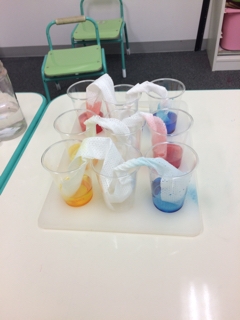 Yellow and blue, what color is going to be?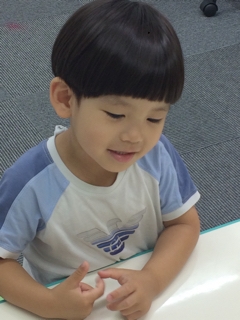 well.... maybe pink?
How about blue and red?
Everyone is guessing what color is going to be!
OK, now let's imagine the color and
make the color!!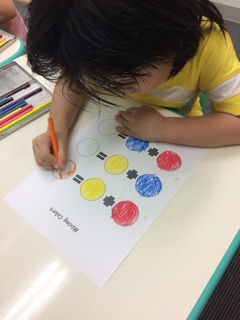 Wow!, it's like M letter!
Yes, we are learning M this week!
Our students are so good at alphabet and Phonics!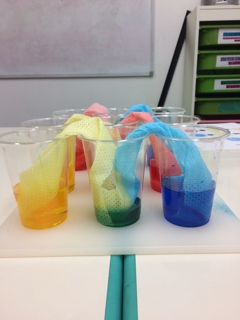 Could you make correct colors?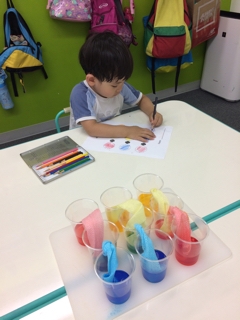 Our students love the science lesson!
身近なものを使ってScience experimentをすれば
子ども達の興味も増します。
Primeでは実験の前に必ず仮説を話し合い、
そして結果を確認して記録も残します。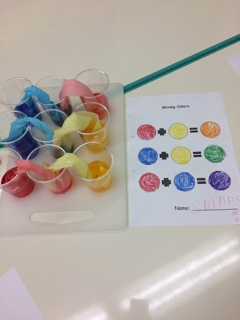 Everyone did the great job!
Prime International School